Player's uniform and equipment:
Game Day Notes:

Home teams (with a house next to your team on the calendar) wear blue.
The away team wears white and kicks off first.
Referees will provide the game ball.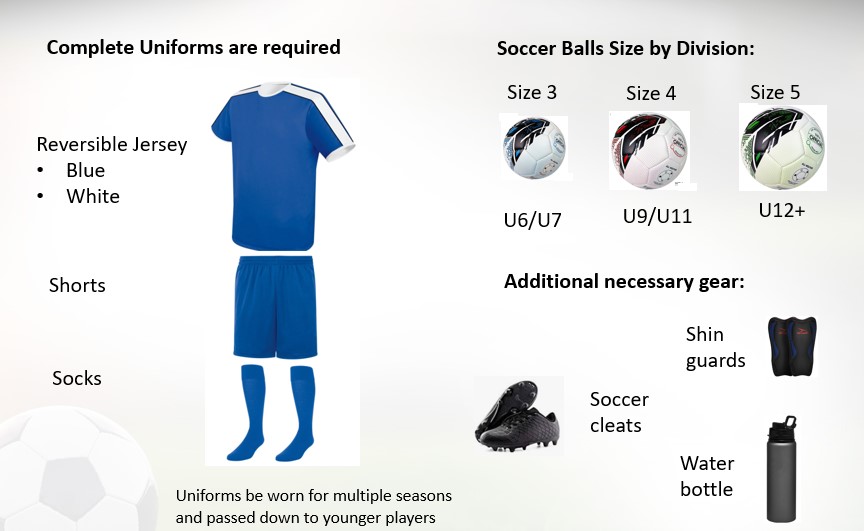 3/28/2023 - Custom (sponsored) uniforms need to be approved by AYSO. Additional guidelines as far as custom uniforms will be posted in the future.