There is still limited availability in our Pre-school program (3 and 4 year olds). For details: click here. To register: click here.
Registration - FALL REGISTRATION, Open May 13th through July 30th, 2023
LATE REGISTRATION - open as space allows until Friday, September 8th.
Friday September 6th STATUS - Click here to register
U4 - Two spots left
U5 - Space available
U6 - Space available
U7 - full, wait list
U9 boys - full, wait list
U9 girls - Limited space available
U11 boys - Space available
U11 girls - One spot left!
U13 boys - full, wait list
U13 girls - full, wait list
UNIFORMS - if you need a uniform and have not ordered one yet please email anna@springfieldayso.com

Springfield AYSO Fall 2023:
Games will be played on Saturdays

At Thurston Middle School for U4 - U11
Beginning September 9th
Ending October 28th

Payment plans are available.

If you are unable to pay the full amount, choose one of two options at "Here is your order summary":

1. Payment option: Pay the minimum amount (approximately $25)

Charter School

If you are waiting for Charter School funds, please go through the entire registration process and then email your player(s) names to: info@springfieldayso.com with subject line: Charter School Registration.
We will finalize your registration and you will receive a confirmation
Region 93 Fall Soccer Season
Coaches Receive Rosters Week of August 24th
Coaches Meeting: Thursday Aug 24, 2023 6:30-8:00 at Calvary Baptist Annex

Calvary Baptist Annex is a smaller building on the corner of 12th and Centennial Blvd

Parent Orientation Meeting: Tuesday Aug 29, 2023 6:30-8:00 + Uniform Pickup at Calvary Baptist

The main church is located on the corner of 11th and Centennial Blvd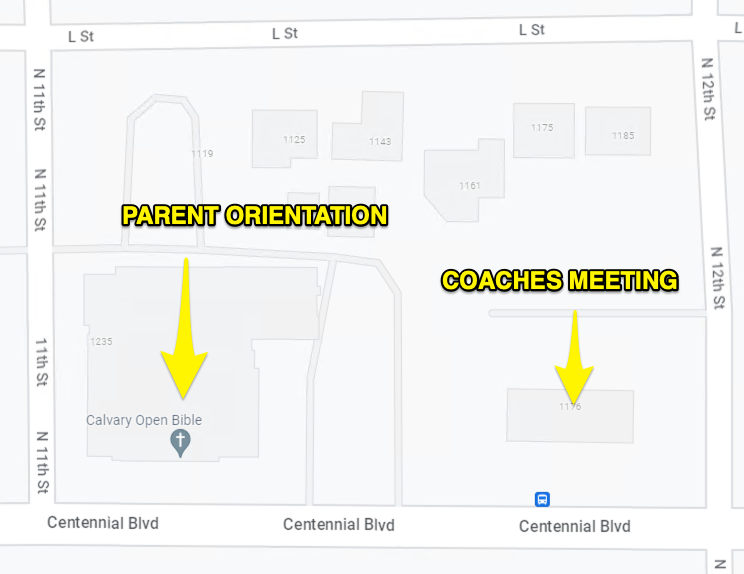 Practices Begin the week of Monday, September 4th
Games start on September 9th
Last Games of the Season on October 28th
Games are ALWAYS on Saturdays and ALWAYS at Thurston Middle School for U4-U11
U13 Home games will be played in Springfield and Away Games will be played in Albany, Lebanon, Sweet Home and Brownsville - 50% of games will be played in Springfield
Practices and Games
The Coaches pick the practice days and times. The most common practice days are Tuesdays and Thursdays and the most common times are 5:30 - 6:30 pm.
Practice Checklist
Water Bottle
Appropriate Sized Soccer Ball
Shin Guards
Positive Attitude